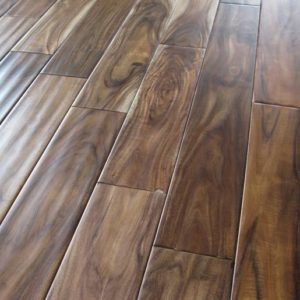 Prefinished Hardwood Floors
Prefinished or unfinished hardwood: which one is right for your home?
Perhaps the most basic decision for a hardwood floor shopper is whether to choose prefinished hardwood flooring or to purchase it unfinished, then apply the stain and protective top coat after installation. Here's more on each approach and the benefits of each.
What is a hardwood flooring finish?A finish is a top coat (or several) that seals a hardwood floor against damage from everyday wear and tear, moisture and stains. Even if you choose to purchase unfinished flooring, it must be finished on site by you or a professional in order to protect your investment.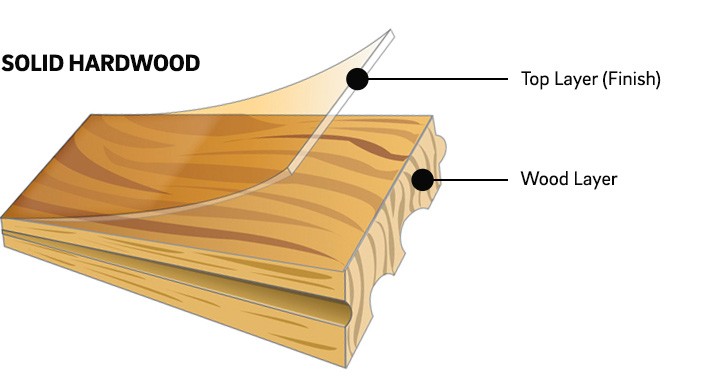 What is the difference between prefinished hardwood flooring and floors that are unfinished?
Prefinished hardwood flooring is also called "factory finished flooring." The stain and finish are applied during manufacturing, so when the flooring arrives at your home, it just needs to be installed.Unfinished hardwood flooring is also called "site finished flooring." It ships from the factory in its natural state. Sanding, staining and adding the protective finish are all done on site after the unfinished boards are installed.
Brands