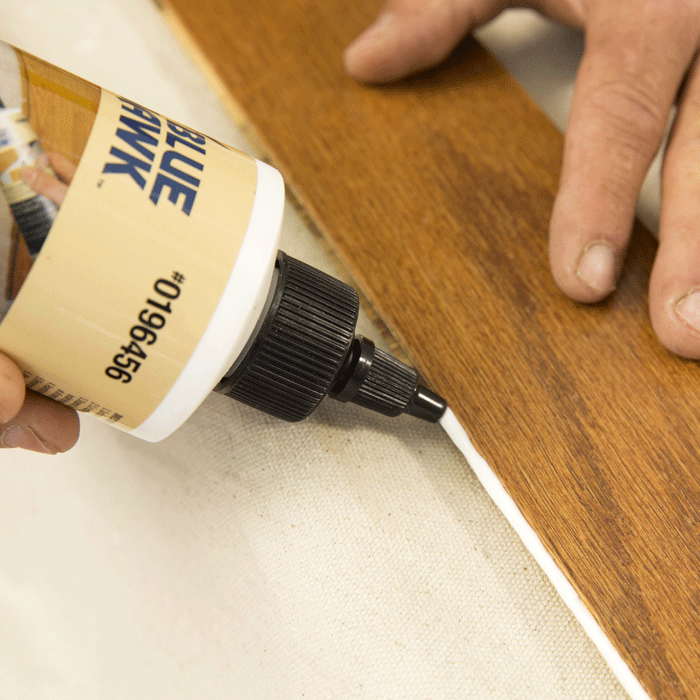 Engineered Hardwood Floors Installation
Staple Down
A modified pneumatic flooring nailer that is used to drive 1-1/2″ – 2″ Staples versus cleats to attach tongue and groove engineered or solid wood flooring to the subfloor. A pneumatic nailing gun is used to drive the staple into the wood flooring and subfloor.  Wood flooring 5/8″ or thinner would most likely require a smaller pull trigger pneumatic nailing gun and smaller sized staples. Read the manufacturers installation manual to assure you have the right staple gun and right size staples for your particular flooring.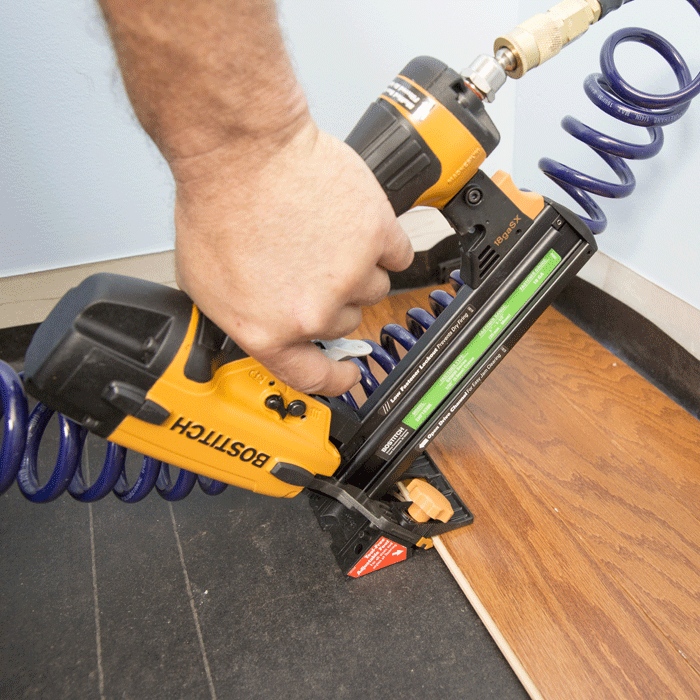 Glue Down
Can be another optional installation method for installing tongue and groove engineered wood flooring and some 5/16″ thick solid wood flooring other than nailing or stapling the flooring down. The recommended adhesive is spread on the subfloor with the proper sized trowel to adhere the wood flooring to the subfloor. Engineered wood floors and parquets can be glued down. There are many types of adhesives on the market and they are all expensive. Not using the manufacturers recommended adhesive and trowel size may void any warranties you may have with the flooring, although if the floor should fail due to adhesive failure then the adhesive company would normally cover the cost of the flooring.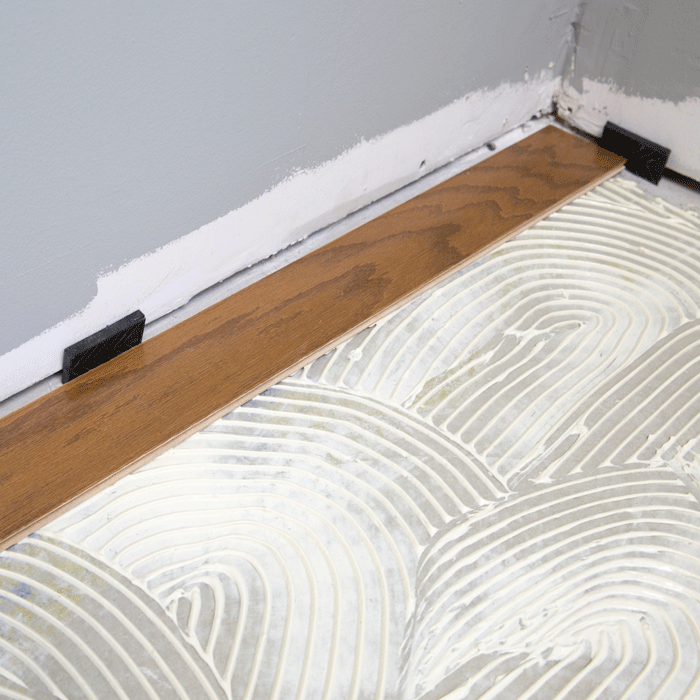 Floating
With the floating installation method the engineered wood floor is not mechanically fastened to any part of the subfloor a bead of recommended wood glue is applied in the groove of each plank to glue the planks together. There is a thin underlayment pad that is placed between the wood flooring and the subfloor to provide a cushion. This underlayment also retards any moisture transfer from below and can reduce noise when walked on and makes the floor softer under foot. Nowadays most all engineered floors and engineered Longstrip floors can be floated. Installing a floating floor is a fast, easy method of installation. Please consult the engineered manufacturers installation instructions to see if your flooring can be floated.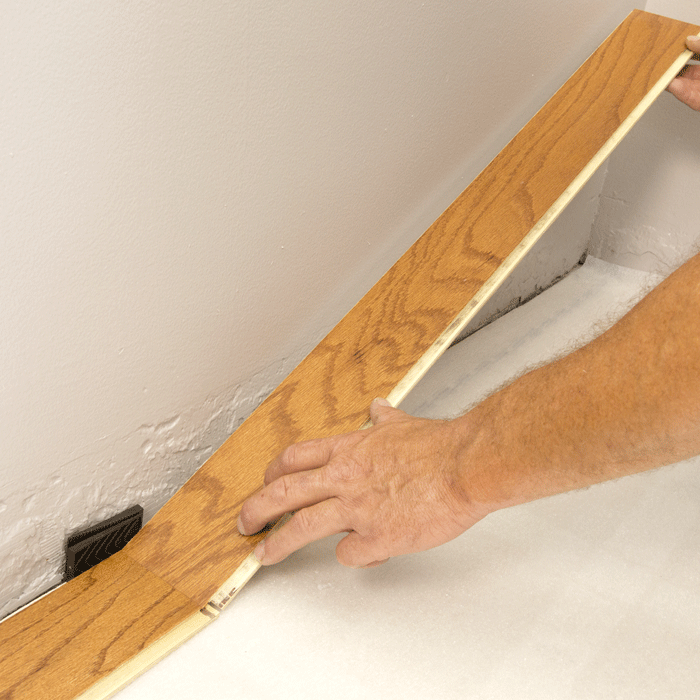 Click Loc
Many manufacturers are using newly developed ways to install their engineered flooring by milling the boards tongue and grooving design into a click lock floating floor system where the boards simply fold and lock together with no messy glue or clamping. This proven method has clearly made the process of installing wood and laminate flooring a lot faster and easier than any other type of installation method. More and more wood flooring manufacturers are offering this style of floating floors every day. All laminate flooring has the click loc design.